2012
56. O7.08, ROTTURE. DEAD CONGREGATION, GRAVE MIASMA, ANHEDONIST.
57.
07.13 / 14, REVELATIONS OF DEATH FEST. HAWTHORNE THEATER. GHOUL, DR. LOOMIS, ALDEBARAN, AUTOPSY, LORD DYING, MURDERESS, WEREGOAT, HELLSHOCK, WEHRMACHT, WITCHAVEN, VASTUM.
58.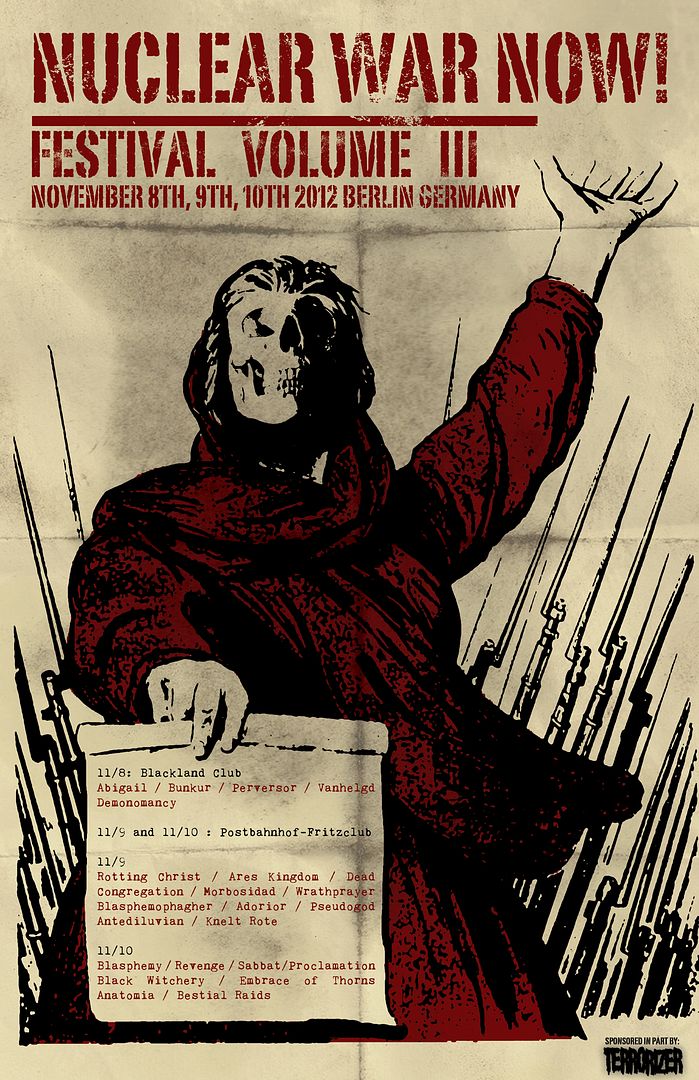 11.10 / 11, BERLIN, GERMANY. NUCLEAR WAR NOW! 3. POSTBAHNHOPF CLUB. BLASPHEMY, ROTTING CHRIST, BUNKUR, VANHELGD, ADORIOR, PSEUDOGOD, WRATHPRAYER, BLASPHEMOPHAGHER, REVENGE, EMBRACE OF THORNS, SABBAT, ABIGAIL, ANATOMIA, PROCLAMATION, ARES KINGDOM, BLACK WITCHERY, BESTIAL RAIDS, DEMONOMANCY, DEAD CONGREGATION, MORBOSIDAD, ANTEDILUVIAN, PERVERSOR.